Rich Freedman
Meet Our Chefs
Rich Freedman
CORPORATE CHEF I CULINARY DEVELOPMENT
Chef Rich brings a wealth of culinary experience and passion to his role as Corporate Chef, Culinary Development at Elior North America.
His passion for great food was born long before his formal culinary training began. He was raised amid his grandfather's handmade sausages and butchery from the family's meat markets.
Rich started his culinary training as many chefs did, de-bearding mussels, pounding veal cutlets, and picking parsley at an Italian restaurant. After attending Drexel University for business, Rich returned to food and earned his bachelor's degree from the culinary school at the Art Institutes.
Chef Rich then developed strong fundamentals and a service ethic during a multi-year apprenticeship at the Ritz Carlton and went on to work for great Philadelphia landmarks and companies including Aramark, the Philadelphia Phillies, Eagles, Convention Center, Barnes Foundation, and Zoo before joining Compass Group as a district culinary leader in higher education.
After a few years back in the restaurant world working under Iron Chef Jose Garces and later the acclaimed DiBruno Brothers, Chef Rich joined Elior's Constellation Culinary Group as regional chef. In that role, he focused primarily on Grounds for Sculpture and Rat's Restaurant, as well as other cultural attractions, before taking on his current role on the Elior NA Culinary Development team.
As Corporate Chef, Culinary Development, Chef Rich contributes to day-to-day solutions supporting culinary teams across Elior North America's family of companies, with a focus on quality and teamwork.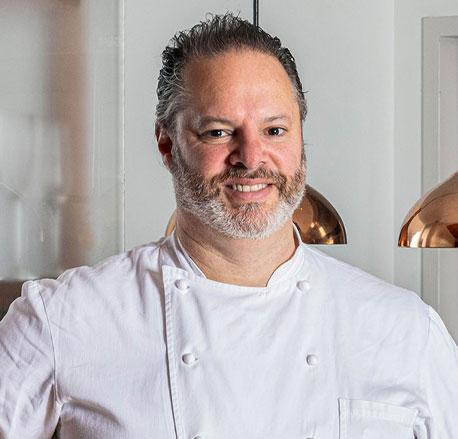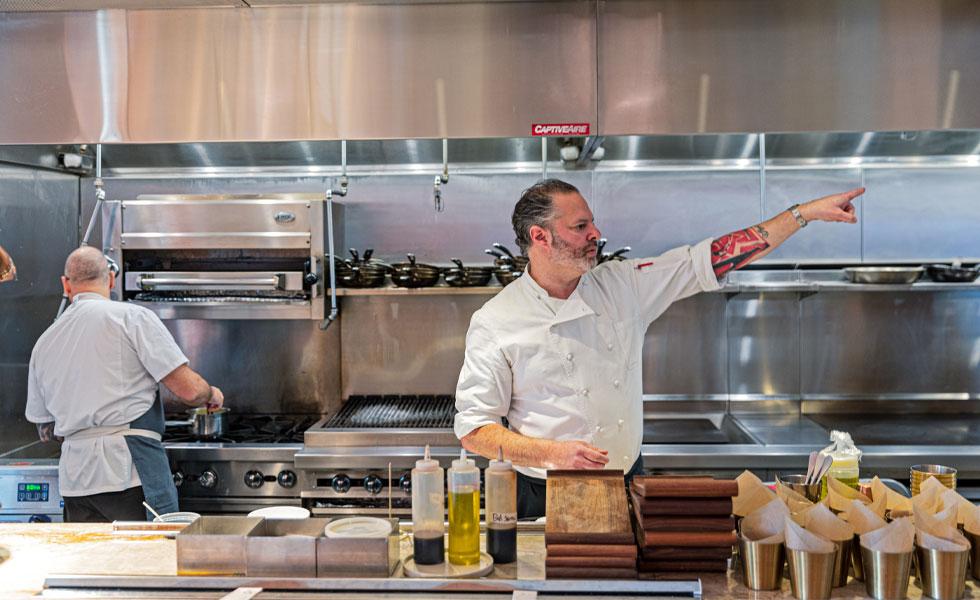 Chef Spotlight
Get to know our Corporate Chef Rich Freedman
Tell us a little bit about your role and what your day to day looks like?
Most recently at Grounds for Scuplture and Rat's Restaurant – day to day was the Executive chef role. Lately heavy-duty efforts in recruiting 3-4 days a week, monitoring food and labor costs, accomplishing accounting and HR tasks, and managing a team of sous chefs and line cooks, dish team and prep cooks. Interface with sales team on upcoming banquets and off-premise events, weddings, and custom menus/seasonal menus. #1 function- maintaining a team culture and making sure we are having a little fun along the way.
Prior to GFS as Regional Chef- culinary oversite at accounts between DC and NY, field sales team requests, monitor commissary workflow and check in with logistics team. Travel to group tastings, RFP tastings, VIP events and galas, new menu rollouts, write special menus. Visit local account chefs and assist with mini-concept brands, coordinate with event chef teams.
Given recent changes in the industry…where do you see the business going, and what innovations do you find to be prevalent for the future? 
As our industry is squeezed from both guest and employee ends, changes will develop in the way we dine. With supply chain and staffing challenges, prices simply will have to rise to meet cost increases. Guest expectations mount with higher prices, and chefs will have to stay on the details while understaffed. Take-out will continue to flourish, sustaining great numbers of jobs in our field and keeping interesting food flowing. We have seen great business model pivots throughout this pandemic, showing how truly creative chefs and foodservice leaders can be under pressure. Some innovations that have sustained our industry have been around mobile ordering platforms, streamlined menu design, labor dynamics, and more functional disposables and packaging. Chefs have proven that take-home cuisine can be of great quality, and we continue to think about how things travel and reheat. Regarding technological advancements in cooking, I can't foresee any automated burger flipping bots taking the place of a great line cook, but I guess anything is possible in a very specific setting. The top innovation on the docket for our industry is not technological, but rather innovative deployment and retention of our staff. It's no secret that the hospitality industry can be a tough one, and unfortunately many are stepping out temporarily or permanently. It's up to us to ensure talent retention through a balanced workload, making sure kitchens are great places to work.
Tell us about your background, where it all started, where you've been, and what keeps you motivated every day
When I was very young, I was exposed to a few great cooking households, with my Grandmother Concetta and my great grandmother straight from Napoli "Nanny" Angelina Zarcone. My interest was always piqued with different ingredients, techniques, and variations – non-negotiables when it came to cooking (only extra virgin olive oil, don't overmix the meatballs, no cheap cheeses, etc.). My great grandfather, Salvatore Zarcone was a very old-school butcher from Sicily. He had some shops in Brooklyn and Hollywood, Florida over the years. Named after his son Joey, they had some great clients at Joe Z's Meat Market including people like Jackie Gleason. I was allowed to mix the sausage with a wooden spoon before stuffing, and still remember the smells and sounds from the process so clearly. As kids, our eyes and ears and noses were so much closer to the food!
I have always had a passion for sausages and all charcuterie since those days. I spent some time in Gascony, southwest France, honing my skills with a masterful butcher and his family farm. My career toggled back and forth between restaurants and larger scale foodservice, but consider myself very fortunate to have been a part of many great culinary and foodservice operations and Philadelphia landmarks. Starting at the 5-star 5-diamond Ritz Carlton as an apprentice, I learned from French and German chefs from the old brigade and Austrian hotels. I went on to a few small restaurants such as Beau Monde and Sidecar, and worked for the Phillies, Eagles, Philly Zoo and Philadelphia Convention Center where we had some larger scale plate-ups, and even a "pop-up" for 2000 one week. Sales and culinary were a tight team and made miracles happen! A highlight was being the opening chef at the Barnes Foundation, which holds the greatest collection of impressionist art on the planet, and is still in our Elior portfolio. The CIA in Hyde Park was another milestone, completing Pro Chef II certification. My chef friend Bobby Saritsoglou and I made some incredible charcuterie, Greek style, and whole beast nose-to-tail cookouts at Opa in Center City over wood and charcoal in a back alley beer garden a few doors down from one of the oldest pubs in the country. Chef Jose Garces granted me a spot on his roster of great chefs for a few years, and I learned a ton from him about flavor experience that speaks directly to the soul. DiBruno brothers, the Italian Market institution for meats and cheeses of the world, was another exciting stop along the way before Constellation and Elior, NA.
The things that keep me motivated are helping develop chefs of the future, and the drive to learn and stay innovative in the rapidly developing culinary world, staying true to fundamentals.    
Tell us your favorite monumental ingredient combination!?
The combination of rustic sausages and mustards are monumental, hence my Instagram handle @porkandmustard. What is more satisfying than a snappy, smoky kielbasa on a toasted soft roll with hefty, uneven smears of Dijon mustard??
(By the way, I have been caught many times in every pastry area, with Valrhona and creamy Skippy, between lunch and dinner service.)
3 ingredients that are must-haves in your kitchen?
Extra virgin olive oil, Maldon salt, and butter – Sounds simple, but imagine going into a kitchen without these 3.
What was the one defining moment in the kitchen that you knew you were meant to be a chef?
This is not necessarily a single moment, but it was after school every day, watching the transportive "Great Chefs of the World". One of the greatest cooking shows ever. It's all shot in the kitchen of a professional chef- not a studio. Just camera and chef. The narration was only there when needed, and came with a memorable New Orleans accent (Mary Lou Conroy), dropping in tips and tricks of the dishes being made. It's available on amazon prime and is a must-binge!
What's your advice to a young chef in the industry, or newcomer to the organization? 
This hasn't changed in decades or centuries of kitchen advice- we all heard it, and so did the chefs before us. "Sense of Urgency" – if you don't have one, figure out a way to get one!
That's not to say rush through it all- but even a mild sense of urgency will heighten your awareness, and allow you to learn from every single person around you.
Your last meal…who's the chef? Who's at the table with you, and what's the meal? 
Christiane Chapolard is not a name many will know. She is the wife of butcher Dominique Chapolard in Gascony. She's making my last lunch on a dry and warm sunny day. Their centuries-old house is at the top of a hill in Mezin, France, not far from Toulouse in the Southwest of France. Overlooking the town below, their "piq-nique" table is weathered and partly shaded by an overgrown laurel tree, and ruins of a stone barn. At this table would be her husband, Dominique, author and Gascon tour guide Kate Hill, some old chef friends including Graham Garrett and Luke Dale Roberts, and the late Anthony Bourdain. The menu? Charcuterie to start- noix de jambon fumee, saucisson sec, chorizo, and coppa with some foie gras terrine, levain breads, rustic mustards, and pickled vegetables from the garden. Braised pork chops, and saucisse de Toulouse (which we made in the morning) are served with artichokes gratinee, a bibb salad, walnut vinaigrette to dress. Local and inky Baron de Lisse wine refreshes the palate along the way, and a board of pungent local cheeses is laid out. We take a little walk around the grass, enjoying the view, before Christiane's glace de fraises comes out- homemade sorbet made from wild strawberries she picked yesterday at the end of the crumbled cobblestone drive.