Barings Chooses Elior North America's STARR Catering Group as Its Dining Services Partner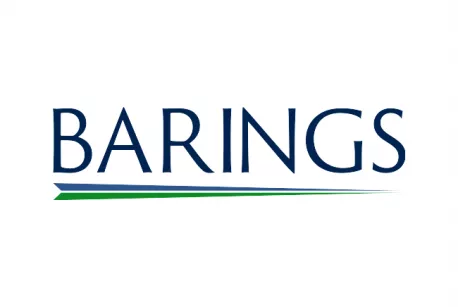 CHARLOTTE, N.C.– Elior North America's STARR Catering Group will partner with global asset management firm Barings to provide first-class dining services at the company's new global headquarters in Uptown Charlotte beginning in October 2017. The contract, announced today, includes business week food service and catering for the firm's employees and guests.
Barings is a leading global financial services firm with more than $288 billion in assets under management, 600+ investment professionals and offices in 16 countries. The company chose STARR Catering Group to provide dining and catering at Barings' new 25-story office tower, 300 South Tryon, because of STARR's experience in delivering exceptional dining experiences for a variety of corporate and institutional clients, including nationally renowned cultural venues.
"STARR Catering Group is known throughout the industry as a premier dining partner for leading businesses and cultural attractions, as evidenced by its impressive client list," said Tom Finke, Chairman and CEO of Barings. "We are excited to provide our associates with high-quality on-site dining and catering options at 300 South Tryon, which we believe will enhance an already-exceptional workspace."
STARR Catering Group will operate a coffee bar as well as a café offering salads, sandwiches and hot meal options, while additionally providing conference dining for larger spaces.
"We're proud of the unique dining solutions STARR Catering brings to all its partners," said Brian Poplin, President and CEO of Elior North America. "The company's focus on exemplary service and culinary innovation play an integral part in its client partnerships. Adding Barings is another opportunity for the company to enhance its client portfolio and introduce Charlotte residents to the STARR Catering Group experience."
STARR Catering Group is currently the exclusive caterer at cultural institutions including Carnegie Hall, the Philadelphia Museum of Art, the New York Botanical Garden and the Perez Art Museum in Miami, among others.
"We are humbled that the Barings leadership chose Starr Catering Group to demonstrate its commitment to its employees by partnering with our team. We look forward to creating innovative culinary experiences for employees and visitors at 300 South Tryon," said Simon Powles, CEO of STARR Catering Group.
Barings moved its existing Charlotte staff into 300 South Tryon in late August and will occupy the top third of the building. Elior North America has also relocated its headquarters to the building, joining two law firms and a variety of other tenants in Charlotte's newest landmark. A grand opening for 300 South Tryon is planned for the fall.
Contacts
Elior North America
Suzanne Manella, 630-440-9817
Suzanne.Manella@elior-na.com