We Make the Healthy Choice the Easy Choice
Elior North America recognizes that food is a powerful influence on health and wellness, but we know making the right food choice can be challenging for most people. Willpower and knowledge are generally not enough for most people to overcome unhealthy eating behaviors in environments that do not support healthy habits.
Our solution to this challenge is the integration of our BeWell wellness approach. BeWell is designed to help our customers choose well when they dine with us. First, we bring delicious and nutritious BeWell menu options to the table. Then, we integrate an evidenced-based behavior change model that helps us shape the dining environment to influence the healthy choice. We also promote food, nutrition and wellness education regularly to nudge our customers to make positive behavior changes that may improve their health.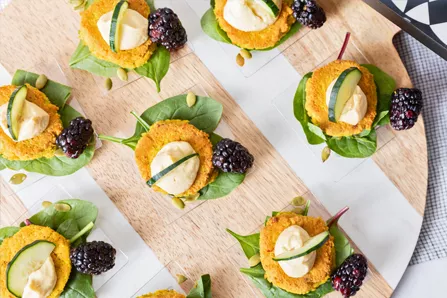 High-Quality, Whole Food Ingredients
The BeWell eating approach combines the latest in nutrition science and culinary trends to create a crave-worthy, nutritious menu of choices. Instead of a calorie-driven or fat-driven diet mentality, BeWell focuses on high-quality, whole food ingredients aimed to satisfy and help you feel good too. Based on six highly regarded diet patterns recommended by healthcare professionals, including the popular Mediterranean diet, the BeWell eating pattern emphasizes plant-based foods while still incorporating lean meats.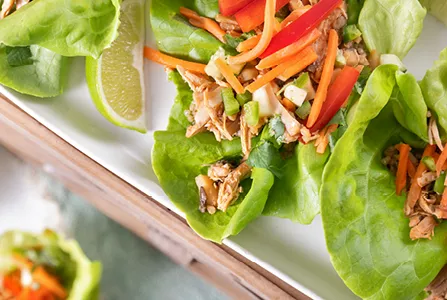 BeWell Menu Options
To qualify as a BeWell menu offering, foods must meet three out of the following five categories: 
Contain a plant-based, whole food(s) 
Contain a healthy fat(s) 
Contain a lean protein or plant-based protein 
Have limited added sugar 
Contain a high fiber food or a probiotic food 
Additionally, BeWell recipes will be trans-fat free, use minimally-processed ingredients, and be prepared to keep sodium content to a minimum and portion control in check.
To learn more, click the link below to request our BeWell white paper.