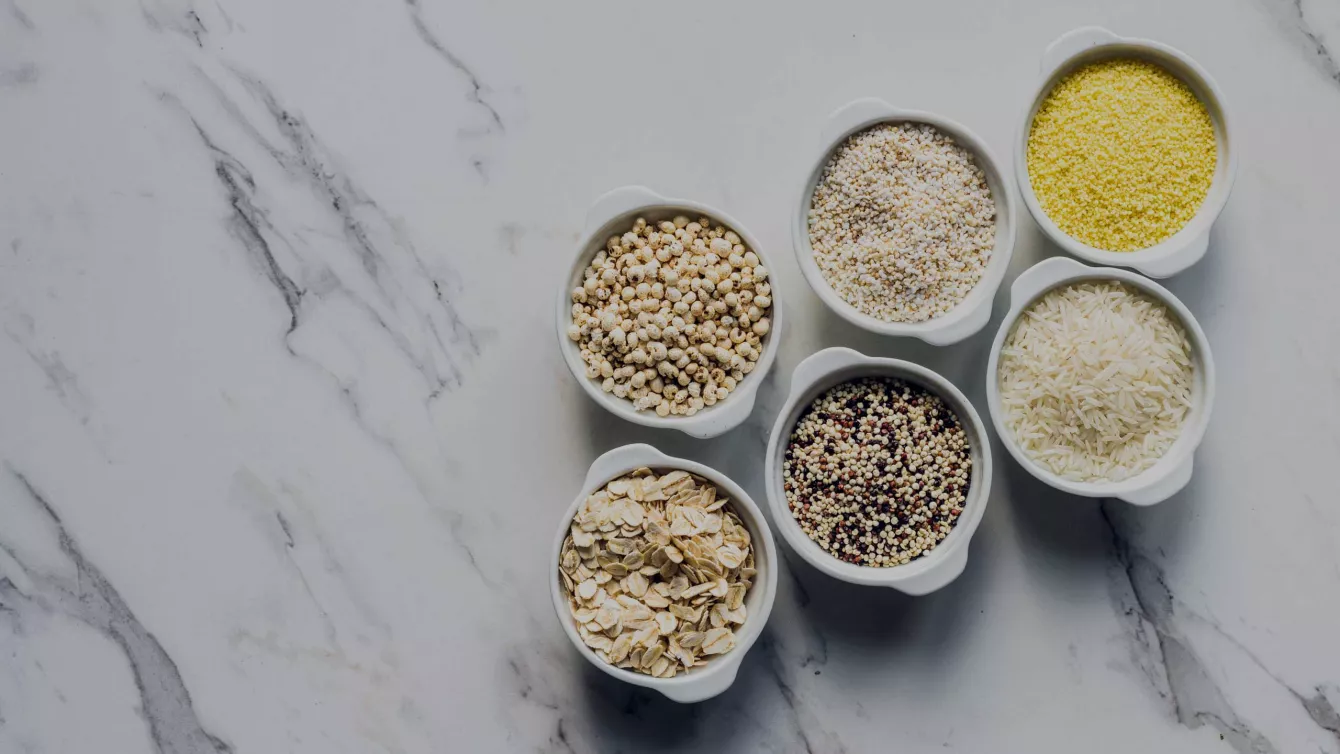 Devon Hilton of Elior North America On 5 Things You Need To Know To Successfully Scale Your Business
Source: "Devon Hilton of Elior North America On 5 Things You Need To Know To Successfully Scale Your Business"
Medium, March 30, 2023
https://medium.com/authority-magazine/devon-hilton-of-elior-north-america-on-5-things-you-need-to-know-to-successfully-scale-your-16a2ee801225
Startups usually start with a small cohort of close colleagues. But what happens when you add a bunch of new people into this close cohort? How do you maintain the company culture? In addition, what is needed to successfully scale a business to increase market share or to increase offerings? How can a small startup grow successfully to a midsize and then large company? To address these questions, we are talking to successful business leaders who can share stories and insights from their experiences about the "5 Things You Need To Know To Successfully Scale Your Business". As a part of this series, we had the distinct pleasure of interviewing Devon Hilton.
Devon Hilton is the senior vice president of strategy at Elior North America, a family of 12 distinct foodservice companies. Hilton has 19+ years of sales experience and helps develop growth and strategy objectives at Elior North America. With her role, Hilton supports every company and segment with the necessary resources to develop the teams and grow the business.
Thank you for joining us in this interview series. Our readers would love to "get to know you" a bit better. Can you tell us a bit about your 'backstory'?
My undergrad is in chemical engineering from Virginia Tech and my MBA is from Vanderbilt University in Nashville, Tennessee. I've been with Elior North America for six and a half years. Following the completion of my master's degree, I developed a passion for overall strategy and analyzing where organizations are today and how to take them to the next level. Prior to my current role as senior vice president of strategy, I was the head of sales at TRIO Community Meals. I always had ambitions to do more within a company and work through the organization to become a differentiated company in the industry while digging into how to sell, operate, retain, grow, and scale the business — all while being a mother of three.
You've had a remarkable career journey. Can you highlight a key decision in your career that helped you get to where you are today?
Making the leap to change organizations really helped me get to where I am today. I was in an organization that was doing well with growth operations, but I was not in a place where I could make a difference — and that was the turning point for me. I wanted to be part of a company that had opportunities for growth, so I took a leap of faith that gave me the confidence to do more and keep pushing to contribute to the organization to the best of my abilities.
What's the most impactful initiative you've led that you're particularly proud of?
In this role, my most impactful initiative has been to drive better alignment within the organization from a segment to a function level and align the priorities of the organization, so everyone could be on the same page. Using communication early and often is key so employees don't start going down a path of looking at deadlines without having touchpoints. By making sure all teams work together to understand the goal, employees have key enablers to get to the finish line.
Sometimes our mistakes can be our greatest teachers. Can you share a mistake you've made and the lesson you took away from it?
I was working on an opportunity once upon a time that we thought was a done deal. I had a great relationship at the CEO and COO level and our offering was aligned with their priorities. What we found out later was that there was another influential individual in the organization that did not agree with our offering and approach which ultimately led to us not winning the opportunity. The mistake I took away and continually reflect on to this day, is that you need to understand all key players in any situation — that you truly need to have an alignment for any opportunity, project or initiative to succeed. Every entity that is impacted needs to be heard and be a part of the equation on the move-forward path. This is vital to success.
How has mentorship played a role in your career, whether receiving mentorship or offering it to others?
It's very important, in fact, I find that informal mentorships are the most impactful. The mentorship relationships that discuss your challenges such as mentor-mentor relationships are the best because they're mutually beneficial. These mentorship roles are vital in creating safe places in the workplace. Not one person knows all the answers but having a variety of types of mentors in different sectors will provide outside perspectives that can be beneficial to the mentee.
Developing your leadership style takes time and practice. Who do you model your leadership style after? What are some key character traits you try to emulate?
I proudly model my leadership style after my dad and a vice president that I worked for at a previous company. My work ethic is focused on not micromanaging people. I like to give them opportunities to figure things out, make mistakes, and come to the table with recommendations. I never discount any ideas people suggest or else they'll stop coming. I like to create a team culture versus a leadership culture, and I am always willing to roll up my sleeves when my team needs me.
Thank you for sharing that with us. Let's talk about scaling a business from a small startup to a midsize and then large company. Based on your experience, can you share with our readers the "5 Things You Need To Know To Successfully Scale Your Business"? Please give a story or example for each.
Have a strategy set
It's important to know what businesses you're a part of, understand how you're going to operate those businesses, how to differentiate yourself in the market, how to make decisions on different maker entries, and how to make money.
Know where to compete and where you want to go
Explore all the options and dig into what markets you want to operate in and how you can leverage the resources you have. For example, we currently operate in what we call the Community Meals space where we prepare thousands of meals every day that are delivered to people in need. A part of this business is manufacturing frozen meals. As we looked at our capabilities, we had a natural fit into providing these same meals to patients with chronic illnesses and/or those who had been recently discharged from the hospital. Using the same meals we make today, we've been able to scale this business into a natural adjacency.
Know your customers and know your competitors even more
The key to business is knowing your customer and recognizing that all customers are different. You need to know and be able to clearly communicate to your customer the problem you are solving for them and the value you bring. Some see food service as a required offering, but food drives the experience in many settings and impacts employee satisfaction. As important as knowing your customers, you must know your competitors. You must know how you differentiate yourself from your competition, so knowing all about them and their offerings is critical. You must understand this from your customer's point of view and ideally their voice. This will allow you not only to keep your customers but grow and scale by adding new customers.
Have the right resources and leverage them
The key is to have the right people in the right places. Growing is one thing, but growth doesn't necessarily mean your business is being scaled — scaling is all about increasing profitability. Take a look at where you're operating today and how you begin gaining more business in the places you're already in by leveraging the resources you already have.
Have the right processes and tools in place
Doing more with less is hard — the tools should provide a process that's repeatable, successful and enabling. A company can have a great technology process but if it's cumbersome to use, it's not going to help a company scale the business. Automate as much as you can to free up your valuable resources to grow and scale your business and stay in front of your customers. Also, make sure you know where you have some weaknesses or opportunities. Partnering to support your needs either in the short or long term is always smart to consider.
Can you share a few of the mistakes that companies make when they try to scale a business? What would you suggest to address those errors?
I believe businesses typically conflate growth with scaling. But scaling is about driving profitability, not just the top line while growing is about adding revenue. It's about leveraging the resources a company has today to allow for not only growth but driving profitability at the same time. Many people inherently don't differentiate the two and don't think about the resources they have on hand and how to leverage them.
Scaling includes bringing new people into the organization. How can a company preserve its company culture and ethos when new people are brought in?
I suggest having an overall strategy that is communicated across the organization and remains consistent. This will show new and existing employees who you are today and who you'll be tomorrow, along with a roadmap that shows how to get there. It's also vital for the company values to be echoed throughout the organization and to have a culture that is inclusive and open to communication across any level.
Many times, a key aspect of scaling your business is scaling your team's knowledge and internal procedures. What tools or techniques have helped your teams be successful at scaling internally?
The most important tool has been fully understanding the business by ensuring you know what operators go through every day, the tools they use and the processes they need in place to be successful.
What software or tools do you recommend to help onboard new hires?
It's important to have consistency in the technology that you're using as well as the right kind of communication tools. These should fit the company's communication style and goals because communication is key.
Because of your role, you are a person of significant influence. If you could inspire a movement that would bring the most amount of good to the most people, what would that be? You never know what your ideas can trigger.
I would say that it's ok to fail because when you take risks, there's an opportunity to fail and nothing great comes from people who don't try to take risks. A lot of people become immobilized in taking the next step and miss out on great opportunities to make a change. The sky would be the limit if everybody would simply dare to take a risk.
How can our readers further follow your work online?
Readers can follow me on LinkedIn!
This was truly meaningful! Thank you so much for your time and for sharing your expertise!