Elior Group to Acquire Preferred Meals
Elior Group to acquire Preferred Meals, strengthening the company's position in the us education & senior nutrition markets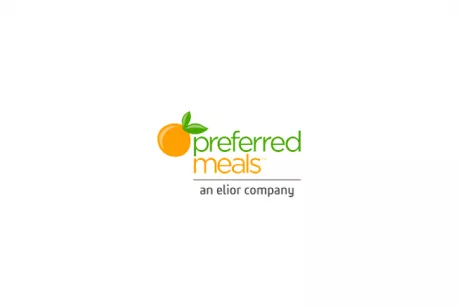 (Charlotte, NC – May 27, 2016)  Elior Group, one of the world's leading operators in the contracted food industry, has signed a definitive agreement through its US subsidiary, culinary management leader Elior North America, to acquire Preferred Meals, an Illinois-based provider of meals, fresh-prepared snacks and frozen-prepared snacks, entrees, and complete meals for contract catering and home delivery. In operation since 1967, Preferred Meals, which serves over 130 million meals annually in 30 states across the US, provides affordable and nutritious foodservice to niche markets, primarily those serving the education and senior markets. The company generated revenues of c. $225 million dollars in FY 2015.
"This acquisition is part of the company's 2016-2020 strategic plan to accelerate development within growing markets," said Philippe Salle, Elior Group's Chairman and CEO. "The US contract catering market offers significant opportunities, notably in the four niche segments in which we are currently positioned; the senior nutrition, K-12 private schools in education, corrections (especially county jails), and premium business and industries. We intend to continue to expand there both organically and through acquisitions, and Preferred Meals fits perfectly into this strategy."
Preferred Meals will continue to operate under its current brand as part of the Elior North America family of companies, and will be led by George Chivari, its current President and CEO, who will report directly to Brian Poplin, Elior North America President and CEO. All Preferred Meals' 1,600 employees will remain part of the team going forward.
"The addition of Preferred Meals to our portfolio takes us deeper into markets we currently serve and expands our offerings into new areas," said Poplin. "In the education market, we will now be able to supply smaller schools, many of which have no kitchen or cafeteria, with prepared meals that do not require full kitchen facilities. And in the senior market, the addition of Preferred Meals strengthens our ability to provide prepared fresh and frozen meals for senior living facilities and expand our home meal delivery distribution."
The acquisition greatly enhances Elior North America's production and distribution channels, adding six strategically located production kitchens and 13 distribution centers across the US.
"We are looking forward to joining the team members at Elior North America, bringing our best practices, and our shared commitment to the clients," said Chivari. "For our employees, there is now tremendous opportunity throughout the family of companies we're joining, and for our clients, access to additional resources will allow us to invest in our infrastructure, giving us the ability to enhance our operations with new technology and culinary innovation."
The transaction is expected to close within the next 90 days, subject to customary closing conditions.
Contacts
Elior North America
Suzanne Manella, 630-440-9817
Suzanne.Manella@elior-na.com