TOGETHER, SAFER, STRONGER
Together
Since the beginning of COVID-19, we have seen our teams come together to support one another, as well as the communities they serve. Whether it was adjusting to operating changes, providing thousands of meals for families or creating personal connections through handwritten cards and personal gestures, our #EverydayHeroes have exemplified who we are as a company by showing that we are "Small Enough to Care and Big Enough to Make a Difference." It's through the combined efforts of these incredible individuals that we have been able to assist our communities in this time of need.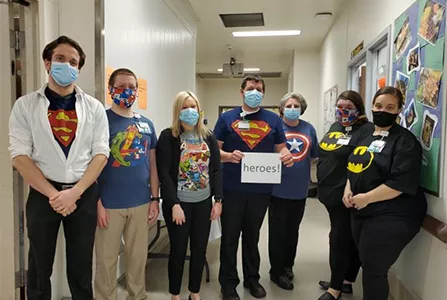 Safer
Across our family of companies, food and workplace safety has always been our priority and a major component of how we support the health of our team members, customers and guests. Safe Café is our way of telling our customers and guests that we have enhanced our already robust health and safety procedures to ensure that they know that they can expect and enjoy a safe dining experience with us. This means that our kitchen and dining locations have been modified and our team members have been trained to deliver the same exemplary culinary services with enhanced health and safety standards and practices including:
Enhanced Sanitation
Physical Distancing
Service Modifications
Personal Protective Equipment
Personal Health Monitoring
Supply Chain Continuity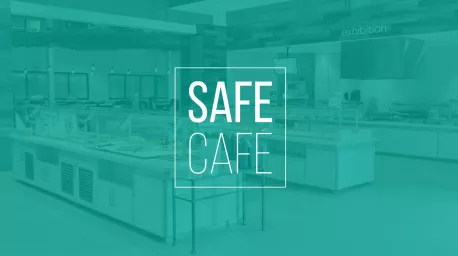 Stronger
During the COVID-19 crisis, our teams have worked tirelessly to meet the needs of our community and to bring hope and nourishment to those experiencing food insecurity.
Since the start of the crisis, our TRIO Community Meals team has provided more than 15 million meals to at-risk seniors in communities nationwide.
Our K-12 team has served 130,000 meals per day in 900 sites to students who would otherwise go hungry. The team served a total of 7.2 million meals in the months of April and May alone.
Our teams have provided 100,000 to 200,000 meals per day to vulnerable communities across the New York boroughs – a total of over 6 million meals since late March.
Since the start of the pandemic, our Abigail Kirsch, Constellation and Design Cuisine teams have prepared more than 2.25 million meals to serve communities in need.
Our team members across the country have sewn more than 5,000 masks for our frontline teams.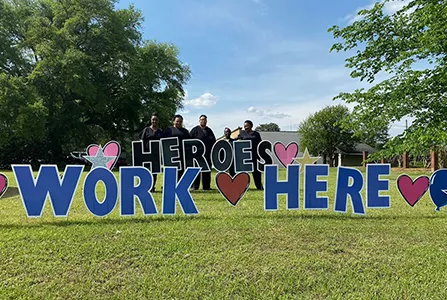 A Message from Our President & CEO
Elior North America's family of companies has always been committed to safely providing exemplary service and hospitality to our clients, customers and guests. COVID-19 has changed, and continues to change, our clients' needs and how we must respond to them. Throughout this pandemic, our teams have been committed to providing meals to the most vulnerable community members who are dependent on our services for adequate nutrition. I thank these team members for their amazing dedication and service during this time.
As we now move toward a new normal in food service, our teams are partnering with our clients to reopen Safe Cafés with enhanced safety and operational procedures. Our goal is to provide our returning customers and guests with familiar hospitality experiences in the most healthy and safe environments possible.
Although COVID-19 has changed our business, our commitment to providing tailored services that meet the evolving needs of our clients and guests has not. We are arming our teams with the tools, resources and training which – combined with their remarkable spirit of service, passion and teamwork – will bring us all back TOGETHER, SAFER, STRONGER.
We look forward to serving you soon,
Olivier Poirot
President & CEO Elior North America