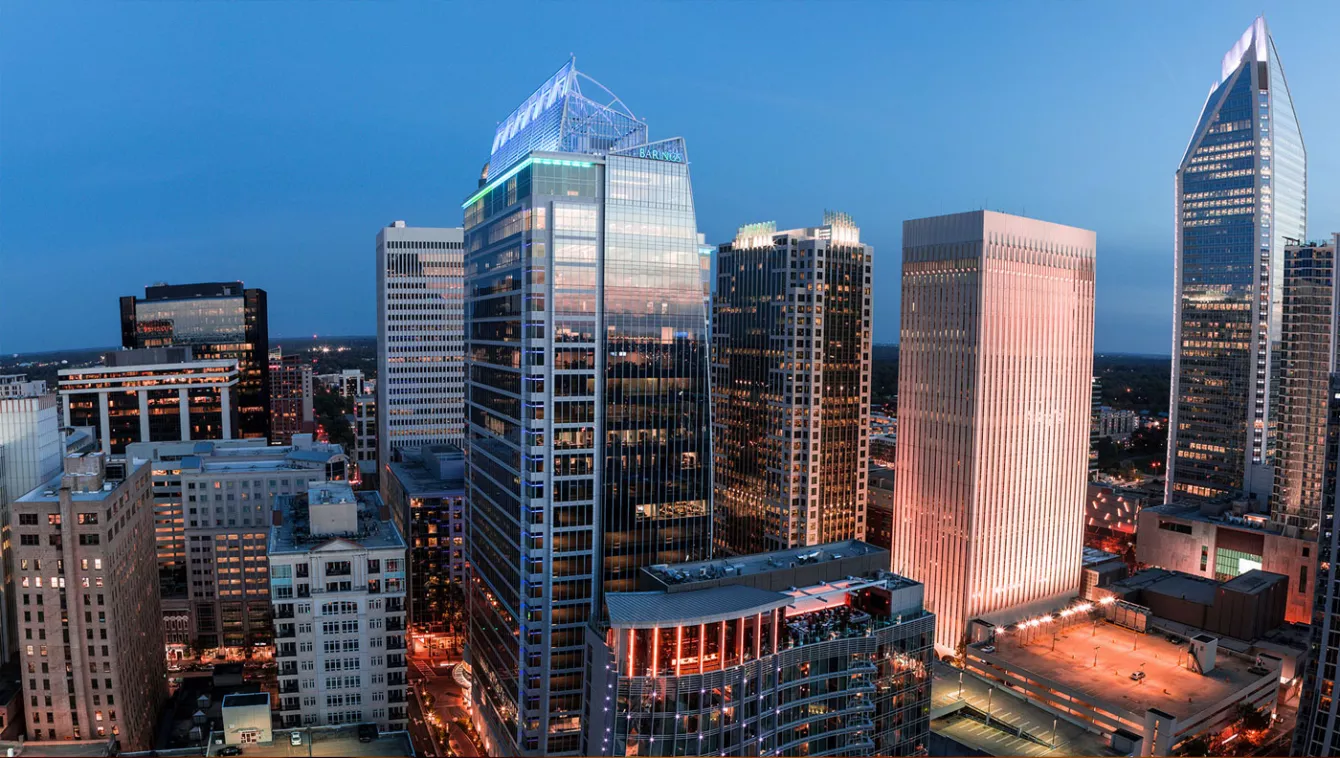 Elior North America Expands Its Presence in Charlotte
Corporate HQ Moves to 300 South Tryon and Plans Restaurant, Coffee Shop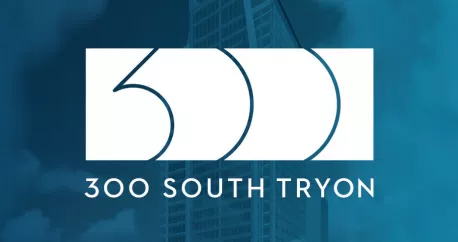 CHARLOTTE, N.C.–Elior North America, the nation's fifth largest foodservice company, announced today the Charlotte-based company will move its headquarters Uptown to the city's newest landmark office tower, 300 South Tryon. Elior will open a French restaurant and unique coffee shop in the building, resulting in new job opportunities for as many as 100 people.
"Since opening here in 2008 with fewer than 10 team members working in the airport area, we have watched the city of Charlotte grow and thrive," said Brian Poplin, President and CEO of Elior North America. "We have grown as well with 16 regional foodservice management organizations to create the Elior North America family of companies – and now we're expanding our presence in Charlotte, demonstrating our commitment to helping make a great city even greater. Our team members look forward to moving Uptown and becoming part of this vibrant urban landscape."
Elior North America employs more than 15,000 team members who provide foodservice and catering across the country under several different brand names to schools and universities, cultural attractions, hospitals and senior living facilities, and business dining locations. In Charlotte, Aladdin, an Elior company, provides services in the education segment to Charlotte Catholic High School and Charlotte Country Day School. Additionally, Summit, another Elior company, provides services to the Gaston County Jail, and the company's Valley team is partnered with Lockton Companies and Mecklenburg Senior Nutrition Program.
The company will occupy over 13,000 square feet on the fourth floor with its current team, choosing 300 South Tryon for its upscale design, boutique Kimpton hotel, and proximity to Charlotte's financial services and Uptown business district. Elior also will add to the thriving entertainment district with its brasserie-style restaurant fronting on Tryon Street and coffee bar located on a new linear park underway on Third Street.
In support of the company's values and commitment to the local communities where it operates, Elior has worked to partner with several local Charlotte businesses as part of its relocation.
"Expanding our presence in Charlotte has introduced us to several local companies that have become valuable partners in our relocation," said Poplin. "Beacon Partners and Legacy Real Estate Advisors assisted with our real estate needs. Our property developer, The Spectrum Companies, has been invaluable throughout this process. And we're also working with Balfour, Playbook Management, CBI, and Carrie Frye Interior Design – all first-class partners."
"At CFID Studio, our mission is to create spaces for people to enjoy, whether that's a work environment or a restaurant," said Carrie Frye, Owner and Principal, CFID Studio. "It is a rare instance where we can design in both spheres for the same client. Elior's expansion in Charlotte represents an opportunity for new jobs in a collaborative, progressive office, as well as a unique dining destination for uptown. We are excited about Elior's developments and the spaces we've designed for this growing organization."
Elior joins anchor tenant Barings, a global asset management firm, at 300 South Tryon, a 25-story office tower set to open late summer. Barings Real Estate Advisers, part of Barings, manages the property on behalf of one of its institutional investor clients.
"Spectrum's investment-class, mixed-use development at 300 South Tryon is an extraordinary contribution to Uptown Charlotte," said Michael Smith, president and CEO of Charlotte Center City Partners. "This development, with Barings as the anchor, led the economic recovery in Uptown. Elior's corporate relocation continues this economic boom, bringing 100 jobs to Charlotte Center City. And their street-level restaurant and coffee shop concepts will animate the Park Promenade, bridging Romare Bearden Park to Tryon Street."
Contacts
Elior North America
Suzanne Manella, 630-440-9817
Suzanne.Manella@elior-na.com