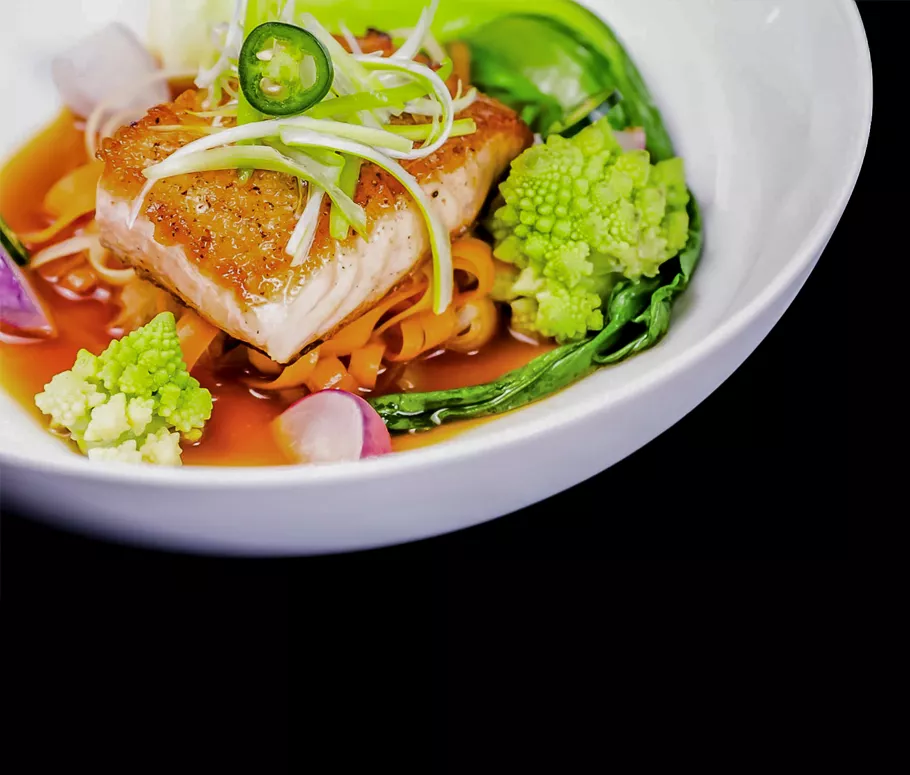 Elior North America Expands Responsible Seafood Menu for Clients
Seafood Watch-recommended frozen wild salmon, with responsible canned tuna and shrimp to be added in 2020
CHARLOTTE, N.C., March 26, 2019 — Elior North America, one of the largest food-focused culinary and restaurant management companies in the U.S., under guidance by the Monterey Bay Aquarium Seafood Watch® program, will begin using only wild salmon fished in an environmentally responsible way.
The introduction of the salmon product is part of Elior North America's commitment to offering healthy choices while meeting rigorous self-imposed responsible sourcing goals over the next six years. According to Seafood Watch®, more than half of all consumers now consider a product's sustainability when purchasing seafood.
"Elior North America is proud to collaborate with Seafood Watch® on this effort," said Guy Kellner, Senior Vice President of Culinary Development. "We are excited about the role we can play in providing our clients and their customers with seafood choices that support healthy oceans and diverse marine ecosystems for the future."
The frozen salmon product will be used in approximately 800 client kitchens. Elior will roll out two additional responsible seafood products – canned tuna and responsible shrimp in 2020.
"At Elior, we have a social responsibility to the environment and communities where we live and work. Our team is committed to delivering more than just a meal by developing and purchasing products that minimize our environmental impact," said Elior North America CEO Brian Poplin.
"I am pleased to see Elior join the ranks of large foodservice companies taking steps to consider both the sources and the environmental impacts of their seafood purchases" says Monterey Bay Aquarium's Global Director of Fisheries and Aquaculture Jenn Kemmerly. "By utilizing Seafood Watch® guidance and recommendations, Elior is moving toward more environmentally responsible seafood."