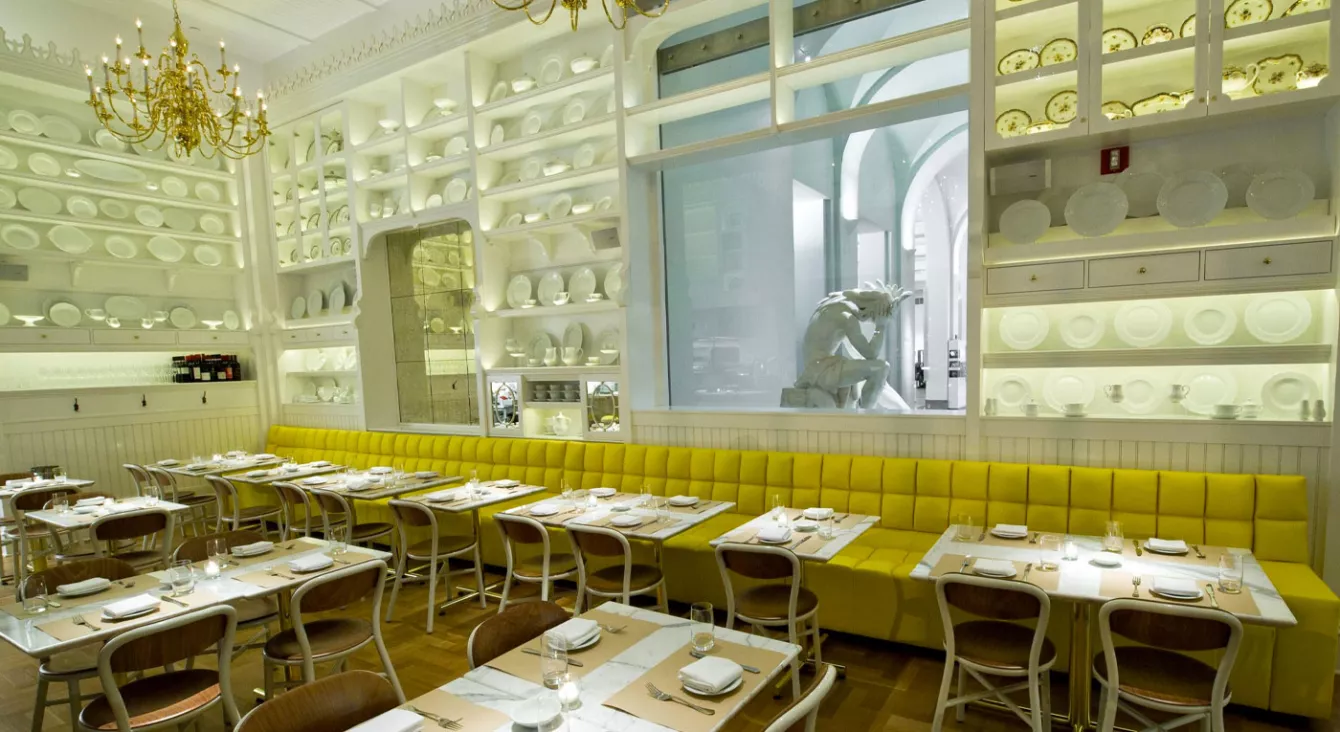 Elior North America – Food & Drink International
Elior North America delivers innovative culinary experiences uniquely tailored for every local community it serves.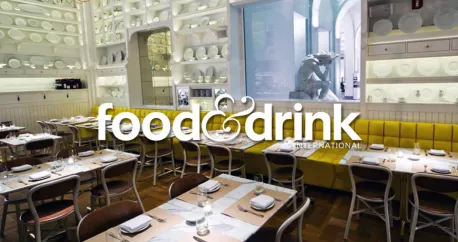 Source: Stephanie Crets "Elior North America." Food & Drink International. February 24, 2016.
"Small enough to care, big enough to make a difference" is the mantra that drives Elior North America day by day. Operating as a family of companies, Elior provides catering and food services to nearly 900 clients throughout North America. Its regional brands – such as ABL Management, Aladdin, A'viands, Cura, STARR Catering and Valley Services – have operational autonomy in their local regions and markets and receive overall corporate support for finance, purchasing, sales and marketing and human resources.
Elior's goal is to enhance the lives of the people it serves through culinary innovation and exceptional service in its industry segments. This diversity underscores the breadth of the different businesses Elior owns and operates. "We allow the local companies to focus on the customer and we manage all the common support resources," President and CEO Brian Poplin says. "To make a difference in the lives of the people we serve, we have to live in our client locations every day. Our people need to be a part of the fabric of the client's institution, no matter the situation."
Poplin's background, however, is far from foodservice. He started his career as a biomedical technician after serving in the Air Force, and then spent 19 years with Aramark Healthcare Technologies rising to become the company's president, where he built high-performance teams that boosted Aramark's brand in the healthcare services industry. Following that, he was president and CEO for Medical Staffing Network, a leading U.S. healthcare staffing company. Both companies followed many of the same processes as Elior with a distributive workforce around the country that relied on its employees to serve its clients. Elior Founder and Chairman Mike Bailey began recruiting him in October 2014 based on his experience and willingness to change industries, and Poplin officially took over as CEO last April.
Elior North America"Mike and I share a lot of similar traits," Poplin says. "We believe that people are the heart and soul of these businesses. Whether you think about healthcare staffing or food service, the recipe for success is the same. It's the same ingredients: employee engagement and advocacy and having a product clients respond to, but delivering that product is all about empowering the people you work with."
Poplin likens Elior to a startup with financial resources to support ongoing growth initiatives. The company is a disruptor in the marketplace, but continues to focus on one-on-one personal relationships with its clients. "We have the local presence in the market that exemplifies who we are, but we do it with the support of the global organization of Elior," Poplin explains. "We're disrupting the normal way people serve clients. We can bring service to clients in a way that we're not fighting our way through the challenges of a large bureaucracy."
Always Growing
In less than a year as CEO, Poplin has seen nearly a 50 percent growth in revenue thanks to strong organic growth and three recent acquisitions: STARR Catering, Cura and ABL Management. He says Elior will continue to be acquisitive and ensure the customer experience is positive by offering new products, innovations and solutions. "We will continue to identify strategic acquisition opportunities in 2016 and beyond," Poplin says. "Building the organization gives us strength in the local market. Across our family of brands, we're doing more than serving meals. We're creating culinary experiences one customer at a time."
Elior builds on its culinary innovations in a way that allows it to bring new and unique culinary ideas to its clients. An example of its local reach includes the education sector, where Elior via Aladdin runs the foodservice for an all-vegetarian/all-organic program at, Maharishi University of Management in Fairfield, Iowa. With STARR Catering, Elior provides catering and restaurant services for high profile cultural destinations, such as the New York Historical Society, Philadelphia Museum of Art and Perez Art Museum in Miami.
In healthcare and senior services, the teams in Aladdin, A'viands, Cura and Valley provide food management services to acute care and senior living facilities throughout the country. Additionally, one of the company's largest business segments is senior nutrition where meals are delivered daily to private homes and congregate facilities for seniors. "For our senior population, we deliver more than a meal," Poplin says. "Senior nutrition is a tremendously important and rewarding business – our friendly teams deliver a well-balanced, healthy meal, along with a quick visit and safety check to help seniors cope with the daily challenges of aging."
Additionally, culinary innovation is key for one of its most important industries: corrections. Elior has to serve individuals in these facilities three times a day while taking into consideration extreme cost limitations and nutritional requirements. "Our teams come up with unique ways to serve a population that doesn't have a lot of choices," Poplin explains. "Our meal can make a difference in their ability to have a good day or bad day. We provide food that achieves positive behavior for the facilities."
People First
With new acquisitions comes the need to grow the internal team and client base. Poplin says that recruiting new team members is where he dedicates a large portion of his time. Thus, providing resources for its growing base of clients is an ongoing challenge. Elior is committed to meeting its evolving needs, as well as continuing to identify opportunities to serve more clients.
"Our best clients are the ones that come to us and believe we're different; they want us to help them get to the next level relative to the program offerings," Poplin adds. "They very often come to us after years of frustration and want someone that can help them do something unique and different; that can give them an insight into making them better."
Elior's focus is building and maintaining relationships, whether that is with clients, suppliers, its team or the people at the local level that it serves. These relationships are the core of Elior's operations that allow it to be a small enough company to care about personalized relationships but with the ability to make a real difference across the country.
"It's our people that not only differentiates our company, but makes me most proud to lead this organization," Poplin says. "We have amazing teams that are creating culinary experiences within the local communities that we serve each day. People that join our organization and jump in on a daily basis are contributing to what we do. Being able to positively impact the success of their careers in some tiny way is extremely rewarding. Their commitment to providing exemplary service and making a difference in people's lives each and every day is my greatest achievement in this role."
Recipe for Success
Elior has outlined strategic initiatives that focus on areas like people, operations, growth, branding and process standardization. With a renewed focus on growing the company internally and externally, Elior has launched its three ingredients for success:
Exemplary Service
* Focused customer approach
* Flexibility & creativity at the business level
* A commitment to delivering what it promises
* Strong local partnerships
Culinary Innovation
* Culinary creativity
* Prepared fresh
* Commitment to quality & consistency
Local Teams Supported by Global Resources
* Local market expertise
* Involvement in the community
* Global collaboration fueling innovation