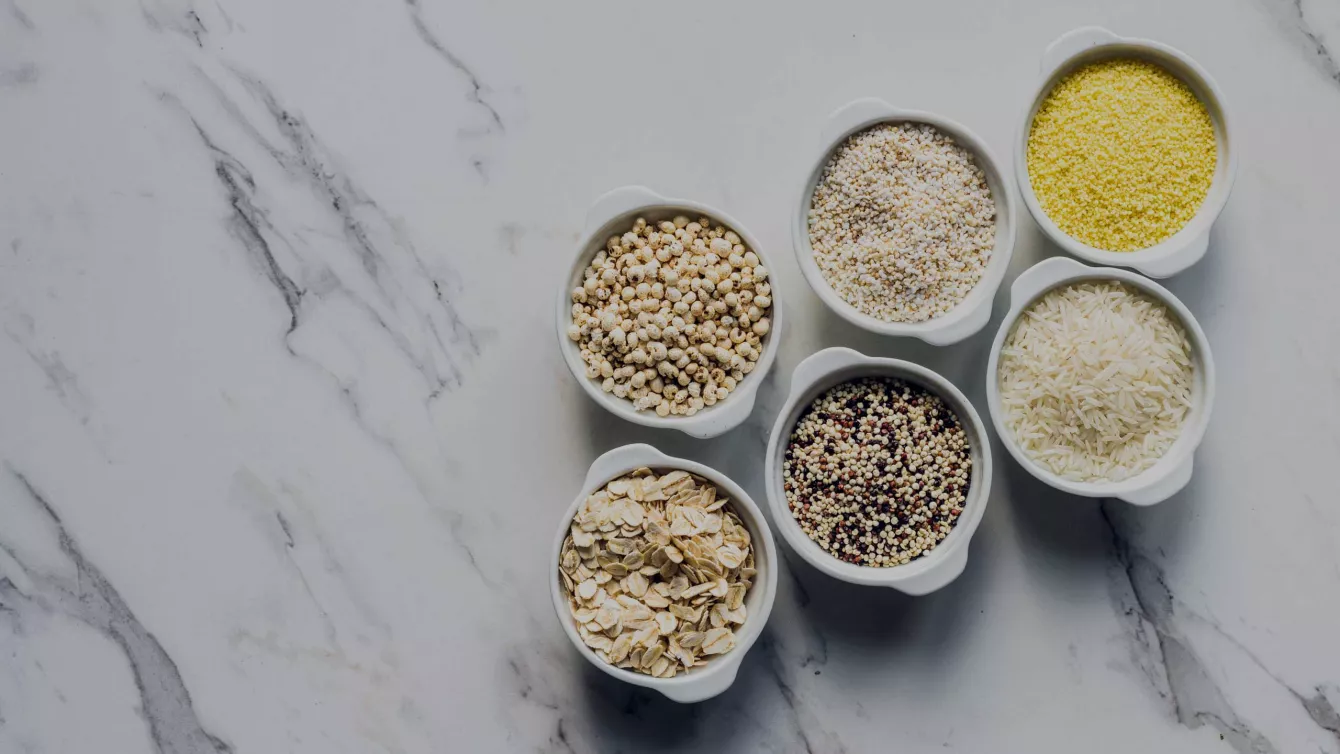 How Chef Chris Aquilino Of Elior North America Is Helping To Promote Healthy Eating
Source: How Chef Chris Aquilino Of Elior North America Is Helping To Promote Healthy Eating
Medium, July 27, 2023
https://medium.com/authority-magazine/how-chef-chris-aquilino-of-elior-north-america-is-helping-to-promote-healthy-eating-3d5d1ac4b412
In this interview series, called "Chefs and Restaurateurs Helping To Promote Healthy Eating" we are talking to chefs and restaurateurs who are helping to promote and raise awareness about healthy eating. The purpose of the series is to amplify their message and share insights about healthy eating with our readers. As a part of this series, we had the distinct pleasure of interviewing Chef Chris Aquilino.
Chef Chris is the culinary driving force behind numerous multi-million-dollar national foodservice concepts, and brands specializing in recipe development, branded content creation, smart menu design, culinary sustainability, food waste management and recovery food styling, and photography. Combining over three decades of experience, culinary mastery, creativity, training, and operational execution, to constantly challenge himself and strive to better tell the story of food, Chef Chris is the Director of Culinary Development for Elior North America, a national large-scale contract foodservice company with headquarters in Charlotte, NC.
Thank you so much for doing this with us! Our readers would love to 'get to know' you a bit. Can you share with our readers a story about what inspired you to become a restauranteur or chef?
At a young age, I wanted to know how things worked, how to break them apart and rebuild them. This natural drive and curiosity spurred my desire to explore art, more specifically, sculpting. Through this medium, I learned the creative process and how to manipulate a raw ingredient into something I could truly identify with. As I grew, I adapted my creative talents to the kitchen, shifting my medium of choice to food, instead of clay. Now, three decades later, I have mastered many skills, but I'm always hungry to learn more.
Do you have a specific type of food that you focus on? What was it that first drew you to cooking that type of food? Can you share a story about that with us?
Kind of, but not really. I've been in the research and development side of the business now for many years. So, if I had to answer what I specifically focus on, I'd say doing a deep dive into cuisine and then recreating it for a QSR concept, a grab-and-go, or even a restaurant concept. I think I really enjoy building it out from the ground using my newly researched base of where the cuisine came from, the authentic flavors, and the overall way it connects with the community.
Can you share the funniest or most interesting story that has happened to you since you started? What was the lesson or take away you took out of that story?
Oh sure! I was once helping run a HUGE culinary event with industry leaders and celebrity chefs/influencers. It was outdoor event, and we were moving a speed rack full of the second course, in a multi-course experience. The food was plated family-style in rented bowls. As you can see the stakes keep getting higher, and higher. Ha-ha. Well, you guessed it, the team was moving it, and the entire speed rack crashed onto the floor, and we had to clean it up asap, and find a new second course asap! Luckily, the crew I was working with was great, and we were able to whip something up in record time!
The Lesson: Always have a backup plan!
None of us can be successful without some help along the way. Did you have mentors or cheerleaders who helped you to succeed? Can you tell us a story about their influence?
Absolutely! I was fortunate to have mentors along the way. Some were old-school chefs that could absolutely work circles around other chefs. They taught me how to plan and execute in a commercial kitchen with precision. This created efficiencies that sped up production beyond belief. Others were more on the "soft skills" side of the business. You know, how to talk with C-suite clients, or present to a boardroom full of people. Others really helped me with the art of storytelling! That's a huge part of our business!
In your experience, what is the key to creating a dish that people are crazy about?
It's the perfect storm. Flavor meets texture, authenticity, balance, and one of the most important things: a sense of place. This is an example of fresh delicious seafood on the beach, or a perfectly executed taco on the roadside. Satiating all the desires at once.
Personally, what is the 'perfect meal' for you?
I'm a HUGE fan of tacos. I think because they can be anything you want them to be, but they rely on technique, and simplicity all at the same time.
Where does your inspiration for creating come from? Is there something that you turn to for a daily creativity boost?
The desire to learn something new has always given me inspiration! That and seeing how chefs are creating change in so many parts of the world around us.
Are you working on any new or exciting projects now? What impact do you think this will have?
Right now, I'm helping Elior North America create a good baseline of concepts and menus for our national marketplaces. We are starting with the basic and craveable — and will be swiftly moving to more trendy and innovative concepts.
Ok super. Let's now jump to the main part of our interview. You are currently leading an initiative to help promote healthy eating. Can you tell us a bit about what you and your organization are trying to change in our world today?
Yes! I'm part of a team that develops menus and dishes for our national brands. We are leading the initiative together, but our national Director of Nutrition and Wellness, Sherie Nelson, RD, and I drive this into our menus. We are weaving in plant-rich dishes, with sustainable and cleaner label ingredients to build a unique experience for our guests and clients. We do these a few different ways, but our Be Well platform is our road map to how we make the healthy choice the easy choice in our dining environments. By focusing the customer experience on wellness, we create a dining
environment that supports healthy eating because we made it convenient, attractive, and normal to make a healthy choice. This includes marketing materials, menu strategy, recipes, and education.
Overall, we are hoping to effect changes within the communities we operate as well as the overall health & well-being of the individuals we feed (whatever that looks like for them).
Can you tell us the backstory about what inspired you to originally feel passionate about this cause?
Yes, of course. I was working as a culinary educator and development chef for a large organic & all-natural grocery chain. The types of people that were engaging in my classes, and most of the clientele were affluent, health-conscious individuals. It started to become more and more clear to me that this type of healthy eating and this environment was tailored to high-end clients who already understood the importance of fueling their bodies with the proper foods, and who could afford the food there as it was 25% more expensive and deemed as a luxury. It was very clear that this is the way all of us should be eating: not just the people who were financially comfortable. That's when I really started to build healthy items into all menus as a default.
Without saying specific names, can you tell us a story about a particular individual who was helped by your cause?
After I spent time in the all-natural space: I was drawn into the next phase of my career which was working in culinary leadership within healthcare. I ultimately did that for more than 5 years — which then turned full-time into R&D. So, I like to think the number of people I've been able to help is great!
Are there three things the community/society/politicians can do to help you address the root of the problem you are trying to solve?
Oh boy. Just 3? There are so many things…!
In no particular order, these three come to mind:
Educate yourself — specifically about where your food comes from, what's in it, and what is right for you. There are so many "experts" out there.
Get involved — involve yourself with what is happening in your community around food. So many times, we could be visiting the farmer's market and getting nutrient-dense produce and local meats, but we choose the convenience of a grocery store.
Create opportunities for healthy food gatherings — ever been to a healthy Big Game party, or a children's birthday party that doesn't involve pizza and cake? We are missing the mark here by teaching the next generation that it's normal to consume 200 calories at a celebration or gathering. Believe me, I'm all for a good party!
What are your "5 Things I Wish Someone Told Me When I First Started as a Chef or Restaurateur" and why? Please share a story or an example for each.
Your schedule is only a suggestion, but only if you let it be! Many late nights and early mornings in a restaurant kitchen because the "business needed it"
Eat regularly! This is a big one with chefs. There's little time to fuel properly so they are typically running on fumes and nibbles throughout the day. Usually, it'll be convenient to keep a snack item in the kitchen too.
When you're off, turn your phone off (or don't answer it). There is always going to be a need for you to "come in" on your day off. Resist the urge to answer that call and be present doing something else.
There are so many paths and opportunities to build a career these days. Contract foodservice has been a major blessing in my and my family's lives.
Go for it! (But don't burn any bridges). Create relationships and learn as much as you can within the industry. It's amazing how small it really is.
Is there a person in the world, or in the US with whom you would like to have a private breakfast or lunch with, and why? He or she might just see this, especially if we tag them. :-)
Hmmmm… well Alton Brown was one of the first people I started to pay attention to when the Food Network was just a new idea. Mainly because his show Good Eats explained food in a way that went well beyond the entomology, but really explained the science behind the cooking process. Loved that! I'd love to have a meal with him because he inspired me, and because his sense of humor seems infectious.