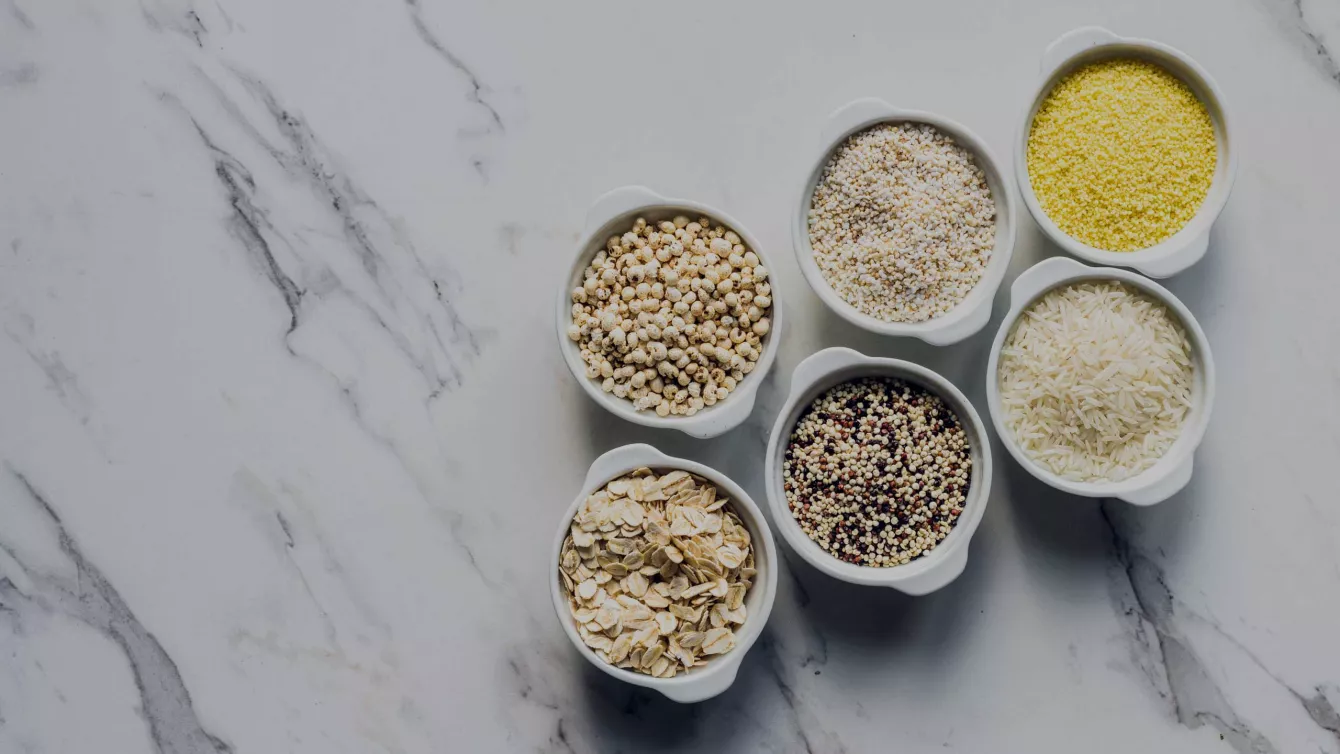 Moving Plants Forward at Elior North America
The mid-day meal is a sacred ritual for many people. It may have started as early as your school days, where you looked forward to sitting down at the lunch tables with your peers, trading pudding cups for half of your best friend's PB&J. A great lunch can help you take on the rest of the afternoon in both a physical, and mental state, which is why it can be so hard to stray away from our consistent staples. The leftover comfort food from last night, or that one go-to sandwich you have perfected through years of preparation.
One thing that may be found in the majority of these meals? Meat-based protein. It has been at the heart of our diets for as long as we can remember. Elior North America recently debuted a Move Plants Forward pilot program looking to cut back on meat-based protein, and make positive impacts for our people, and the planet.
The Plan(t)
As part of the company's Forward Food Pledge with the Humane Society of the U.S., Elior North America (ENA) committed to making at least 50 percent of new food programs meatless by 2025.
Partnering with the Humane Society of the United States (HSUS) to increase health and sustainable plant-based menu offerings, a team of chefs from both ENA and HSUS combined to create a menu of 33 plant-based recipes rolling out at across higher education, healthcare, and professional dining locations. Marketing materials promoted plant-based menu options and engaging infographics explained the reason to eat more plants.
From mid-March to mid-April, these locations substituted one meat-based entrée on their breakfast or lunch menu for a plant-based option up to five days per week. The reason? Not only does increasing the number of plant-based offerings help create a more sustainable model for dining, it introduces people to healthier alternatives to traditional meat-based proteins.
What is on the Menu?
So, how do you convince people to change their habits and try new things? Step one for the chefs on both sides was to create unique, taste-tested recipes that would be enticing enough for people to try them over their usual go-to choices.
Sherie Nelson, Director of Nutrition and Wellness for ENA, influenced the 33 recipes we offered during the pilot.
"Knowing that whole foods are the best option for health and wellness, our recipe collection focused primarily on plant-based proteins from whole foods, such as beans, lentils, quinoa, nuts, and tofu, versus processed plant-based meat substitutes," Nelson said. "We also made sure the recipe collection had a variety of global flavors and familiar foods, like tacos and burgers, to satisfy most palettes."
33 recipes is a substantial amount to unveil over the span of a month, and just like any meat-based meal, there are going to be choices that are more popular than others. Even though Elior North America is present in so many different environments, with different demographics, there were a handful of recipes that emerged as the fan favorites.
While some plant-based recipes may have seemed foreign on the surface to customers, they provided plenty of consistency and familiarity to those who regularly stop by for a meal. Naomi Lovain, Food Service Director at UNUM Chattanooga, knew she needed to implement options that her regular crowd would gravitate toward.
"There was a Kickin' kidney bean taco and a corn and pinto bean taco," Lovain said. "People were excited; it didn't have to be a brand-new menu item they have never heard of, but there were options they knew they already liked."
The Program in Action
Preparation was key to the Forward Food program pilot. And once the planning was done, putting it into play for clients was the final hurdle. Naturally, the people who know their clients better than anyone knew there could be some tension with customers.
Amanda Docter, Cura Executive Chef at Saint Vincent Hospital in Erie, Pennsylvania, wasn't sure how her meat-and-potatoes community would initially respond.
"We do have individuals who love to choose healthier foods," Docter said. "But we have people who love their pizza, cheeseburgers, French fries, and that is all they want."
Introducing different recipes and hoping for interest can only take you so far; each team knew they would have to rely on the connections customers have already established.
At all locations across Elior North America, relationships are crucial to success every day. The unit managers, chefs, and all team members know their customers and form bonds that keep them coming back every day.
At UNUM Chattanooga, Chef Anna Wilcox took it upon herself to be the face in front of the program and break down any barriers that may have caused her regular customers to turn away.
"When I heard about the pilot, I knew I wanted a front-seat driver and Anna popped into my head immediately," Lovain said. "Anna runs our deli station, and that line gets out the door and the customers love it here. No matter how long they must wait; they will wait for their sandwich."
Having that bond with her customers allowed Anna to explain the recipes in detail, and explain the benefits and reasoning around the program, instantly winning over customers and creating new patterns at the station. What people trust about Chef Anna is her attention to detail and commitment to putting out a high-quality product.
Take one of the top-performing recipes, for example: the spicy chickpea burger.
"It was important to me to make it look like a regular burger and not a mushy chickpea burger people may be expecting," Anna said. "I knew that I had gained their trust with me, so they were more than willing to try something new. I wanted them to eat with their eyes first, so they knew I put a lot of care into the meal."
In some segments, breaking the pattern of repetitive orders proved to be more difficult than others. Take Aladdin location, Elms College, where 70 percent of the student population is a student athlete. Making sure their bodies are in top shape and properly fueled is the number one priority for these students.
"If they can have chicken for breakfast, they'll have chicken for breakfast," school Food Service Director David Ingala said. "We engaged with some of the athletic coaching staff to educate them on a better form of protein in the diet, not necessarily meat-based."
The Numbers
The goal of the Forward Food pilot program is not only to educate about plant-based protein and the variety of options available, but also to ensure Elior North America is following through on its goals to be more sustainable. As part of our Social Environmental Responsibility initiatives, ENA is committed to a 12 percent carbon emission reduction by 2025, which includes efforts like reducing beef and other proteins on the menu. 
By participating in the Forward Food pilot program over a four-week span, our locations saved 27,700 total pounds of C02 emissions. That's the equivalent of 31,600 miles driven, 480 incandescent bulbs to LEDs, or 6,200 trees planted.
For the past two years Elior North America scored an A grade in the Humane Society of the United States' Protein Sustainability Progress Report. ENA's family of companies also diverted 91 tons of food waste away from landfill in 2022 alone. These accomplishments and more are the result of important programs like Forward Food.
This is just the beginning of Elior North America's pledge to improve sustainability efforts moving forward, with more savings yet to come.
What's Next?
Moving plants forward means just that, constant growth. This program doesn't end with the pilot. Thanks to an additional meeting with HSUS, Elior North America is working out next steps to expand the program and get even more locations engaged.