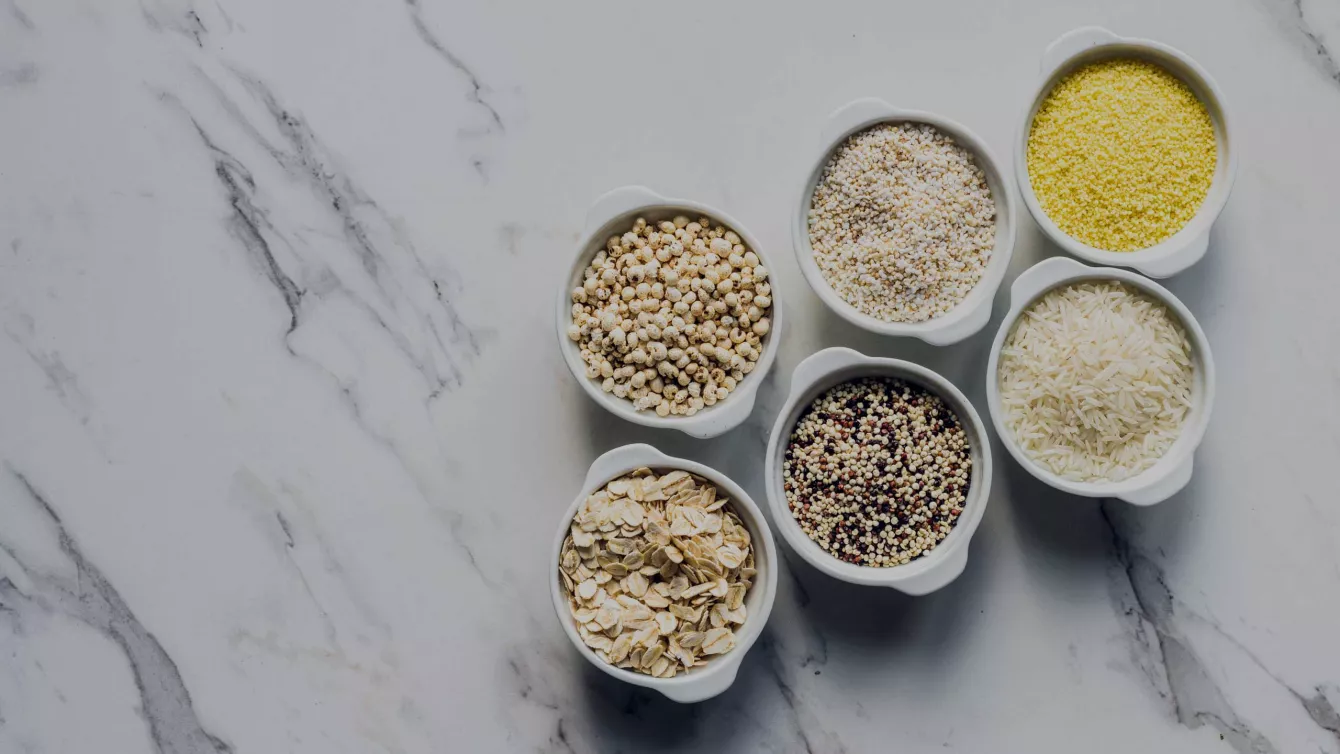 There Are Food, Drug Interactions Older Adults Should Be Aware Of As They Age
Source: "There Are Food, Drug Interactions Older Adults Should Be Aware Of As They Age"
Pharmacy Times, May 17, 2023
https://www.pharmacytimes.com/view/there-are-food-drug-interactions-older-adults-should-be-aware-of-as-they-age
Good nutrition through healthy food becomes particularly important for older adults who have increased disease and medication risks, according to chef-turned-registered dietician Michael Williams, DBA, MBD, RD, CDN, vice president of Nutrition and Wellness at Cura in a recent interview with Pharmacy Times. Overall, older adults benefit from decreasing calorie intake and eating higher amounts of low-calorie, nutrient rich foods—especially protein—to combat age-related loss of lean muscle mass.
Good sources of protein include the basics: seafood, dairy, poultry, and eggs. Older adults should also consume plant-based sources of protein that include beans, legumes, and soy.
"As we age, our nutritional needs change due to decreased activity level, usually a change in hormone production, and also an increased risk of chronic disease," Williams said.
Nutrition affects everything about the body, according to Williams. While he's a firm believer in getting vital nutrients from the source—that is from food—supplements can be beneficial if food isn't enough to satisfy all nutritional requirements. He recommends talking with a physician or dietician prior to starting a supplement, since it could interact with another medication.
However, it's not just supplements that can interact with medications, Williams noted. Older adults should also be aware of medication risk associated with diet. For instance, warfarin (Coumadin; Bristol-Myers Squibb) is an anticoagulant for heart conditions that can negatively interact with vitamin K-rich foods (leafy greens, avocados, and grapefruits).
"Based on the medication that [patients] are taking, it could have the counter effect of what we want the medication to ultimately do," Williams said. But he affirms that foods rich in vitamin K are still healthy for those who do not take an anticoagulant class of drugs.
"Another example is tyramine, a monoamine that is naturally produced in the body and commonly found in cheeses and red wine. Although tyramine regulates blood pressure, large amounts of tyramine-rich food can cause patients on a monoamine oxidase inhibitor (MAOI) to have a dangerous significant increase in blood pressure," Williams said.
"We need to make sure we're having those conversations with the physician, with the pharmacist, with the registered dietician," Williams said. "There may be some diet and lifestyle changes that have to be made."
Notably, proper nutrition can also mitigate the need for certain medications. Williams considers a heart healthy diet to be one lower in cholesterol, fat, red meat, and higher in lean protein; this type of diet could possibly reduce the need for certain cardiac medications. While he is not an expert on diabetes, he suggests that certain dietary habits may also make this condition more manageable, even if it does not totally eliminate the need for medication.
Older adults deserve good food, Williams said. Yet they are disproportionately affected by food insecurity, according to Feeding America's The State of Senior Hunger in America in 2020 report. Food insecurity, which is defined as not relying on, or having enough, food to live an active and healthy life,2 among older adults is likely because of lack of funding and living below the poverty line, explained Williams. However, it could also be due to issues related to worsening memory—which could result in forgetting to eat or making arrangements to obtain healthy foods from grocery stores.
Williams noted that he saw his grandmother's mobility worsen as she aged to the point that she could no longer access food by going to the store; his parents began to deliver her food to her home every night. "If [my parents] weren't around, [my grandmother] probably wouldn't have been eating," he said.
It can be difficult for older adults to adjust to changes that result in no longer having the functional independence of their youth, with the ability to go to the grocery store alone or drive to complete other errands. This can have also negative repercussions on mental health that can lead to depression, Williams said. Also, as he touched on before, malnutrition and medication are common issues that can impact the mental wellbeing of older adults.
"There's a huge aging population out there and it's just going to keep getting bigger. We're all aging," Williams chuckles, explaining that we're all going to get to a similar place with these challenges facing us as well; it is crucial that older adults have access to fresh and well-balanced meals—for them, and for us when the time comes.
"Really, it's the right thing to do," Williams said.
References
RxList. Warfarin. Drug Description. August 25, 2021.. Accessed on May 11, 2023. https://www.rxlist.com/warfarin/generic-drug.htm
National Council on Aging. Get the Facts on Food Insecurity and Older Adults. News Release. April 15, 2022. Accessed on May 8, 2023. https://ncoa.org/article/what-is-food-insecurity-get-the-facts