TrustHouse Services Group and Cura Hospitality Announce Strategic Acquisition
Patients and Seniors across the U.S. To Benefit from Innovative Dining Solutions, Personalized Service, and the Strength of Global Resources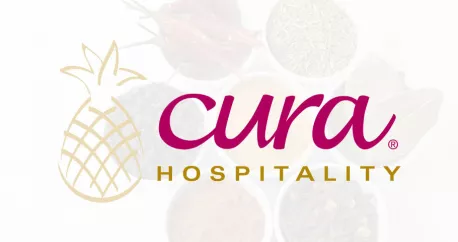 (Charlotte, NC – October 1, 2015) Culinary management leader TrustHouse Services Group has announced its acquisition of Cura Hospitality, a Pennsylvania‐based provider of dining services to the senior living and healthcare markets. Cura Hospitality will continue to operate under its name, and will be led by Mitch Possinger, its current President and founder, who will report directly to Brian Poplin, TrustHouse President and CEO.
"Cura's track record of exceptional customer service and culinary innovation is a perfect match for our existing portfolio," said Michael J. Bailey, TrustHouse Chairman and co-founder. "Their ability to enhance the experiences and well-being of patients and seniors is a true market differentiator. This partnership is an excellent way to expand opportunities for all our customers and employees."
The acquisition will provide Cura Hospitality access to the expertise, resources and economic power of a global organization with more than half of its annual managed volume tied to the senior living and healthcare markets. Cura Hospitality provides hospitality and clinical care services to more than 20,000 residents, patients and guests each day throughout the Mid-Atlantic region.
"We have a solid reputation for providing personalized and exemplary service," said Possinger. "We understand that food can enhance people's experiences and their well-being. We are looking forward to this partnership so we can improve even more lives through outstanding food and hospitality."
"Cura has built an incredibly strong presence in the Mid-Atlantic region, and we look forward to supporting them with our strong global brand and resources," said Poplin. "TrustHouse encourages each of its companies to operate with an entrepreneurial spirit combined with accountability for their target markets. We know that TrustHouse and Cura will be an unbeatable match."
The transaction will position Cura for continued success in the senior living and acute care markets while providing Cura team members with a broader scope of career and professional growth opportunities. TrustHouse is part of the global hospitality leader Elior, based in France.
Contacts
Elior North America
Suzanne Manella, 630-440-9817
Suzanne.Manella@elior-na.com