TrustHouse Services Group Launches New Brand Identity As Elior North America
Trusthouse Services Group launched new brand identity as Elior North America at the National Restaurant Association show, industry's largest gathering

(Chicago IL – May 23, 2016) – Culinary management leader TrustHouse Services Group has completed its transition to a new brand identity as Elior North America, aligning with parent organization Elior Group, a global leader in the contract catering and concessions industry, it was announced today during the National Restaurant Association show in Chicago by Brian Poplin, Elior North America President and CEO.
Since 2008, TrustHouse Services has provided culinary management services through its strong local brands; ABL, Aladdin, A'viands, Cura, STARR Catering Group and Valley, in the Education, Healthcare, Correction, Business Dining and Cultural Destinations market segments. The sub-brands will retain their names as the company builds on its foundation of service, creative food concepts and market segment expertise.
"Since 2013, our relationship with Elior Group has strengthened our position in the US through enhanced culinary and financial resources, "said Poplin. "Elior North America creates distinctive experiences through culinary innovation, exemplary service, and local teams supported by a global brand."
"As part of Elior Group, our teams have access to culinary trends, consumer research, and technology resources," said Chris Ciatto, the company's EVP and Chief Growth Officer. "Moving to the Elior brand allows us to build on the company's culinary expertise demonstrated through the recent partnership with Alain Ducasse. By utilizing these resources and the strengths of our local teams we are creating a new industry standard."
Elior Group is the caterer of choice in the world of business, education, healthcare, travel and leisure. The company operates in 13 countries and is a leader in its main markets, in Europe, North America and Latin America.
"Across our family of brands, we're creating culinary experiences one person at a time," said Poplin. "Thanks to our co-founder and Chairman Mike Bailey, we are a company focused on building and maintaining relationships with our team members, clients, supplier partners and the people we serve. These relationships are the core to everything we do."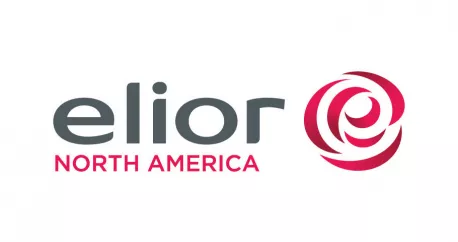 Contacts
Elior North America
Suzanne Manella, 630-440-9817
Suzanne.Manella@elior-na.com