High-Quality, Whole Food Ingredients
The BeWell eating approach combines the latest in nutrition science and culinary trends to create a crave-worthy, nutritious menu of choices. Instead of a calorie-driven or fat-driven diet mentality, BeWell focuses on high-quality, whole food ingredients aimed to satisfy and help you feel good too. Based on six highly regarded diet patterns recommended by healthcare professionals, including the popular Mediterranean diet, the BeWell eating pattern emphasizes plant-based foods while still incorporating lean meats.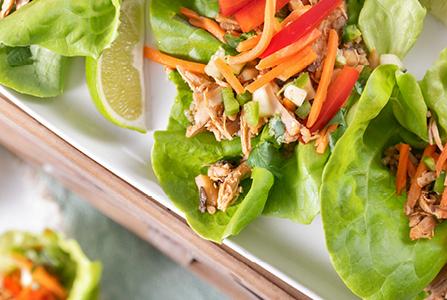 BeWell Menu Options
To qualify as a BeWell menu offering, foods must meet three out of the following five categories: 
Contain a plant-based, whole food(s) 
Contain a healthy fat(s) 
Contain a lean protein or plant-based protein 
Have limited added sugar 
Contain a high fiber food or a probiotic food 
Additionally, BeWell recipes will be trans-fat free, use minimally-processed ingredients, and be prepared to keep sodium content to a minimum and portion control in check.
To learn more, click the link below to request our BeWell white paper.