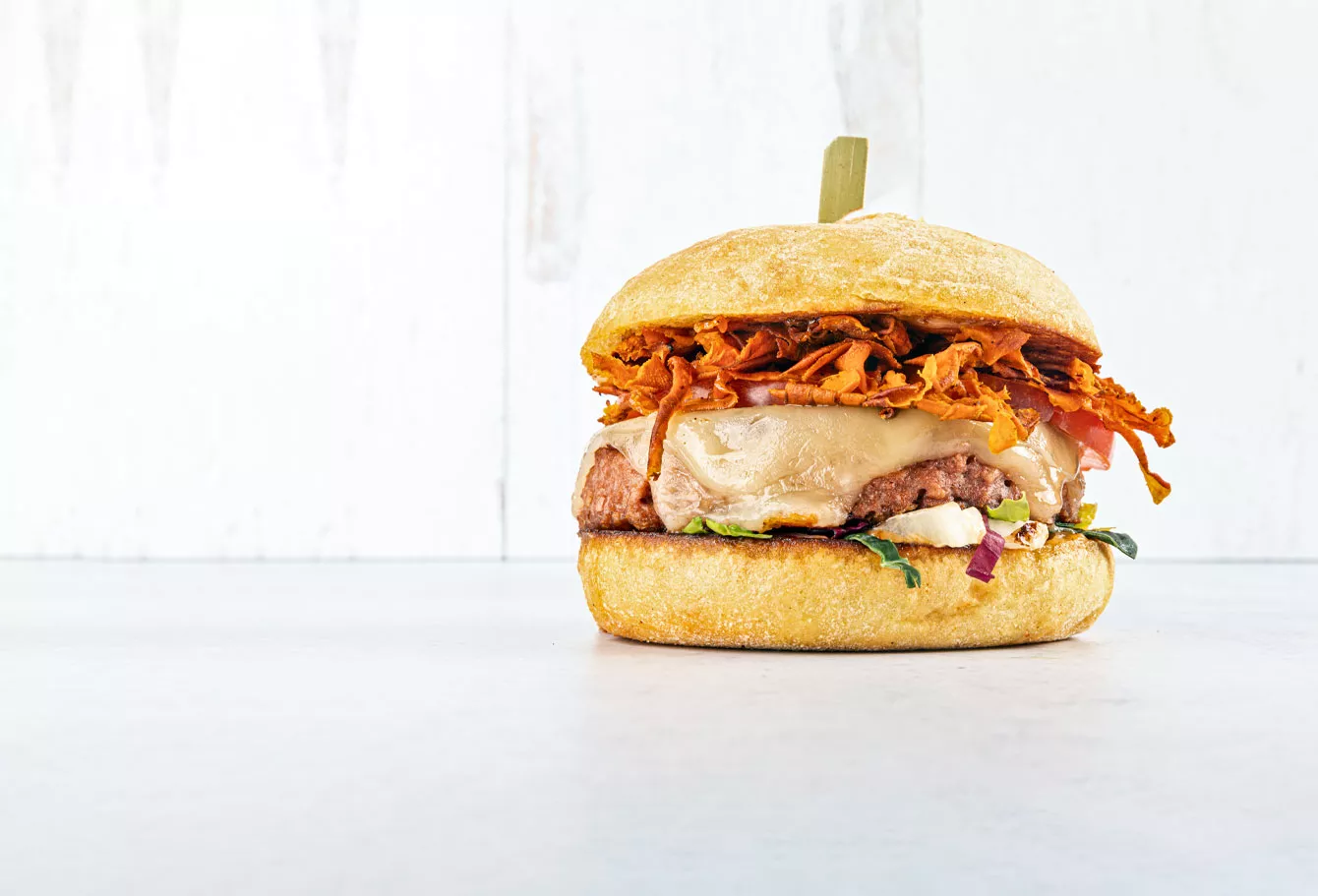 Rescue Recipe Throwdown Monthly Winners Announced
In honor of Earth Day in April, Elior North America launched the Rescue Recipe Throwdown, a contest that calls on chefs from across our family of companies to create recipes from food that could have been destined for the landfill.
Today, we're proud to announce our first monthly winners: First place was awarded to Chef Crystal Watts from Cura Hospitality for her recipe for a BBQ Banana Peel Sandwich.
"With banana skins, I always thought about organic waste or maybe some fertilizer for plants. But food? All my life, I have considered banana peels to be a waste product. How wrong I was about that," Crystal exclaimed.
Our teams actively fight against food waste in their units every day, but with the Rescue Recipes Throwdown, Chef Paul Basciano, VP of Culinary Development at Elior North America, wanted to promote a food-waste-mitigation philosophy that encourages outside-the-box thinking about ingredient full use, yield and repurposing.
"The recipe for the month of May that best prescribed to this philosophy is Crystal Watts' BBQ banana peel sandwich. Crystal found a great way to utilize often-trashed peels of banana in a very unique and tasty way."
Each month through September 2021, one creative chef will win a grand prize of a $500 Hubert gift card to spice up their kitchen. Additionally, two talented chefs will each win a runner-up prize of a $250 Hubert gift card per month.
Recipes must feature rescued ingredients and will be judged on taste, visual appeal, creativity, and use of rescued ingredients.
Our second-place winner is Chef Daniel Constantino from Constellation Culinary Group, for his Seedziki recipe, and our third-place winner is Chef Kevin Gladish from Aladdin Campus Dining for his Chicken Fajita Bake recipe.
Congratulations to our winners! Check back here every month to see our latest winning recipes and their chefs!